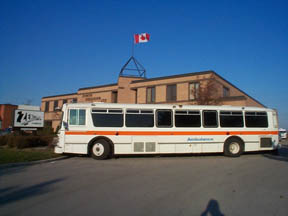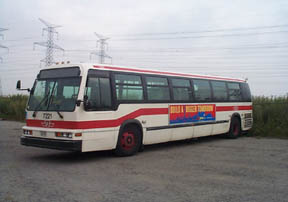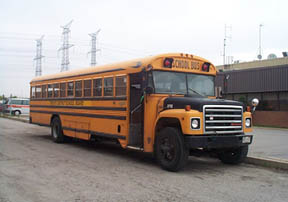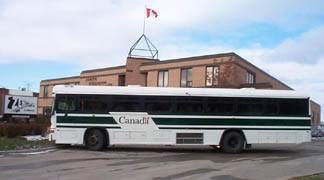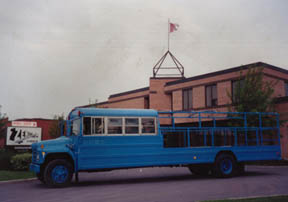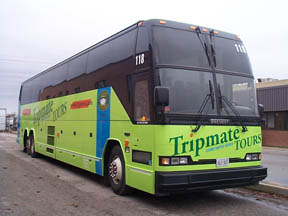 Coaches
Quite possible the largest single-structure vehicles on the road today, coaches log more miles then any other vehicle. This is reflected in their design; stainless steel shells, re-inforced alloy sub-structures and short fibre, composite body materials.
Even shops with large truck experience have their hands full when one of these machines roll in. Being familiar with these intricate vehicles comes from years of experience. Developing a good working relationship with their manufacturers comes from a lifetime of goodwill and cooperation.
Of course, without the confidence to tackle one of these behemoths, ability and experience become academic. We have never shied away from a challenge. In fact, the blue bus you see on this page was re-manufactured by us to act as a parade float for the Shriners Steel Band!
Ability and Confidence ... since 1963